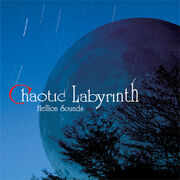 Chaotic Labyrinth is a doujin (self published) album from a group of artists calling themselves Hellion Sounds.
Its a single CD consisting of 11 tracks; some of these heavily remixed versions of existing music from the first three games, other tracks are arrangements from some BGMs, and there are some tracks for other Atlus games as well, including the Shin Megami Tensei series and Radiant Historia.
Track List
Edit
The following are the tracks that can be found in this album. Click on the song name to listen to it.