News
April 9, 2018
October 17, 2017
July 26, 2017
March 26, 2017
Featured article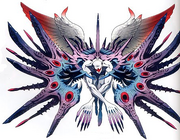 "Ur-Child, or the End-Bringer, is the true final boss of Etrian Odyssey II: Heroes of Lagaard. This god-like beast was sealed within the Forbidden Forest above the Overlord's keep; now freed from it's seal it threatens the existence of the whole human race."
Visit the Ur-Child page for more information.
Poll
Do you ever bring along extra Ariadne Threads just in case you forget to buy a new one in town, or something unexpected happens to it?
Click here to view past poll results.
Latest Activity
Helping out
To write a new article, just enter the article title in the box below.
Check the To Do List for things that need work.
You can also help by adding to a stub or creating a wanted article.
Not sure where to start?
Adding content
Talk and more...
Check out the community portal to see what the community is working on, to give feedback or just to say hi.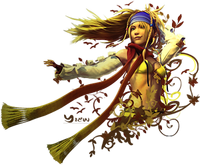 JRPG Games
Go to these sites for info or for help with your own wiki!
7th Dragon III Code:VFD • Aselia • Atelier • Battle Chasers: Nightwar • Breath of Fire • Chrono • Dinosaur King • Disgaea • Dragon Quest • EarthBound • Etrian Odyssey • Fairy Fencer F • Final Fantasy • Golden Sun • Grandia • Hyperdimension Neptunia • Kingdom Hearts • LOST SPHEAR • Mana / Seiken Densetsu • Megami Tensei • Parasite Eve • Phantasy Star • Pokémon • Riders of Icarus • SaGa • Star Ocean • Suikoden • Valkyria Chronicles • The World Ends With You • Xenoblade • Xenosaga • Yo-Kai Watch
Want your community included? See how!
See all of our JRPG gaming wikis!