Spoiler Warning: Plot details follow. Read at your own risk.
The Lost Shinjuku is the fifth stratum of Etrian Odyssey.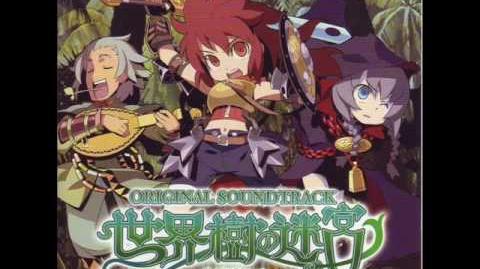 This lost city of the old has been taken away by nature. It's completely abandoned, and now monsters roam away freely on it. It also has very advanced technology, way more than the one you have back in Etria. As you explore it, you find the reasons of its destruction, the true nature of the labyrinth, and even the mastermind behind the events which took place.
It is home of some of the most powerful creatures of the labyrinth.
This stratum is actually what remains of the Shinjuku district of Tokyo.
Item Points
Edit
Item Drops Edit
Monsters
Edit
Chopper Hare
Silkbinder
Pylon Crab
King Dragonfly
Hexfrog
Divine Bee
Bone Lizard
The building that the stratum take place may be the Tokyo Metropolitan Government Building, which is composed of two twin towers. Said building represents Shinjuku world-wide, plus on popular culture its used on post apocalyptic stories in order to easily identify the destroyed city, which easily related to the game context. 
Ad blocker interference detected!
Wikia is a free-to-use site that makes money from advertising. We have a modified experience for viewers using ad blockers

Wikia is not accessible if you've made further modifications. Remove the custom ad blocker rule(s) and the page will load as expected.