Can you get Dangerous Petal x4 from the Petaloid in the Misty Ravine and deliver it here?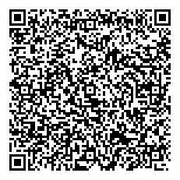 Nothing is certain (Etrian Odyssey IV)
Edit
RequirementsEdit
Quest GuideEdit
Another search and gather request! This time it's for the Dangerous Petal from the Petaloid which can be found as early as the B1F of the Misty Ravine. They're not particularly powerful but they can sure be very annoying so if you're level 19-22 it might be best to exercise some caution. Unfortunately the Dangerous Petal isn't always dropped so it may take a bit of time to gather 4 of them, that and for some reason they don't always appear in the random encounters.  If you kill the Petaloid in one turn the Dangerous Petal will always drop.
Reward: Stonard x3
Exp: 5000
Related Quests
Edit
The crying insect - Can you get Golden Shell x5 from the Beetle Lord in the Hall of Darkness and deliver it here?
Cut off at the root - Can you get Shock Talon x3 from the Ghost Owl in the Lush Woodland and deliver it here?
Approaching danger - Can you get Crimson Fur x4 from the Flame Lynx in the Windy Archive and deliver it here?
Ad blocker interference detected!
Wikia is a free-to-use site that makes money from advertising. We have a modified experience for viewers using ad blockers

Wikia is not accessible if you've made further modifications. Remove the custom ad blocker rule(s) and the page will load as expected.