I heard that theres a place in the Scarlet Pillars where the finest grass grows. I need to know where!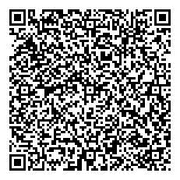 Scarlet finest plains (Etrian Odyssey IV)
Edit
RequirementsEdit
Quest GuideEdit
You're asked by a farmer explorer to find the finest grass in the Scarlet Pillars! She says that in order to produce better livestock this grass is necessary! So head on out to the Scarlet Pillars and head to the spot A/2-2/2 and mark it on your map! This will make it easier to to find it again once you head back to the bar, which you'll have to do now! She'll ask you to point out where on the map you found the plains (hopefully you marked it well!) and then she'll tell you to hold on she's going to go check it out! Once she's satisfied she'll allow you to collect your reward!
Reward: Fire Mist x1
Exp: 9000
Related Request
Edit
Windy finest plains - I heard that there's a place in the Windy Plains where the finest grass grows. I need to know where!
Ad blocker interference detected!
Wikia is a free-to-use site that makes money from advertising. We have a modified experience for viewers using ad blockers

Wikia is not accessible if you've made further modifications. Remove the custom ad blocker rule(s) and the page will load as expected.