Scatter About (sometimes referred to as Hidden Threats) is one of the few recurring songs of the series. Infamous for playing during optional bosses and superboss fights, it has appeared in every game of the series so far.
On the first three games of the main series, the theme went unchanged, receiving only minor improvements with each game. Etrian Odyssey IV introduced a completely new instrumental remake to the theme however, following the trend the other songs and leaving the old FM style. The games of the Untold series use the same version as Etrian Odyssey IV, however, like the original version of the theme, it receives minor improvements with each game it appears on. On the untold series you can still hear the original theme however, by changing the song style back of FM.
The song is also present in the series spin-off, Etrian Mystery Dungeon. This game utilizes a completely new version of the song, not being present in any other games of the series.
Versions
Edit
FM version
Edit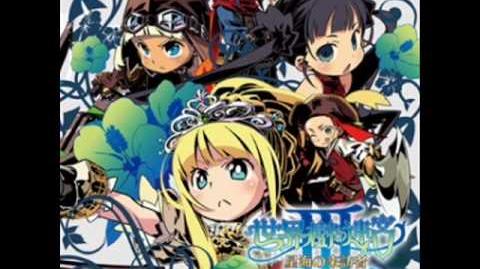 Instrumental version
Edit
Etrian Mystery Dungeon version
Edit
The instrumental version of Etrian Odyssey IV has received some backlash from the fans of the series, mainly due to the way the song is looped. In the game, after a loop is finished the song stays silent for several seconds before starting again. The way the song loops has been fixed in the Untold games however.
Ad blocker interference detected!
Wikia is a free-to-use site that makes money from advertising. We have a modified experience for viewers using ad blockers

Wikia is not accessible if you've made further modifications. Remove the custom ad blocker rule(s) and the page will load as expected.