Sekaiju no Omocha Bako, which means Yggdrasil's Toy Box, is a doujin album by IOSYS based on Etrian Odyssey's soundtrack.
It is one of the most famous doujin albums of the series, consisting of two CDs, each filled with arrangements or remixes of all the music from the first game, with talking intermissions in between simulating a party of explorers venturing into the labyrinth.
This album is the source of the popular FOE flash animation, as it was created from track 5 of the first CD as omake material.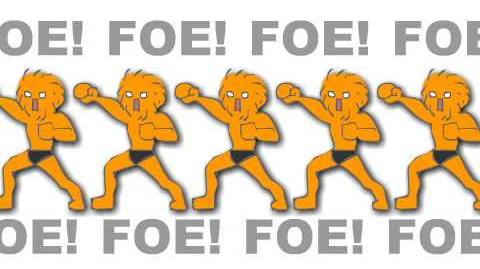 Track List
Edit
Hajimari no Mei Kyuu
Sono na o Kizami ta ma e
Midori no Mori ni Daka re te
Iza, Jinjouni
Kachi Doki o Ageyo
Ku Nou Suru Hito Bito
Nabete yo wa Koto mo Nashi
Shin Pinomori
Iki to Shi Ikeru Mono
Kono Yoru o Koe to
Sakaba no Murinandai
I Shiki Nomi zu Umi
Iki te Koso
Susumu Beki ka, Modoru Beki ka?
Kimyounanakamatachi
Seka Kyuuondo
Kare Hate Tai Nochi
Kokoro, Midare te
Subete o Tokiakase
Naze ka to Towa Rere ba
Kono Mori o Wasure Nai de
Kyozetsusurumono
Shisse iin no Murinandai
Shinjitsu wa to Bira no Mukou ni
Saigo Noki Bou Datta Mono
Nanji no Tsutome o Hatase
Tatakai no Saki ni
Natsukashii Uta
Tsutae Tai Koto
Tsumi no Kekka
Inochi Tsukiru Tomo (Ecstasy)
Tatakae, Ogosoka ni
Sayonara no Mei Kyuu
Te Ga Mi
Yume no Hate
Related Links
Edit